Insights28th Jul 2022
How Beyoncé turned lemons into long-term brand equity
Diversity is Essential
Leading up to the long-awaited release of "act i RENAISSANCE," I've reflected a lot on how Beyoncé's work has shaped my approach to marketing and advertising since I first entered the industry. It's hard to remember Beyoncé before the mere act of her uploading a single video would lead a major social platform to update its official bio to "I'm @beyonce's app now." (Looking at you, TikTok). Before she blurred the lines of paid media and editorial content on the Vogue cover to promote an upcoming Ivy Park collection. Before she reimagined the scope and potential impact of tentpole moments such as Coachella or the Super Bowl Halftime Show. Before a surprise self-titled album drop shifted the entire music industry to the now ubiquitous New Music Fridays. In short, a time before Beyoncé's reign as Queen Bey seemed anything but inevitable.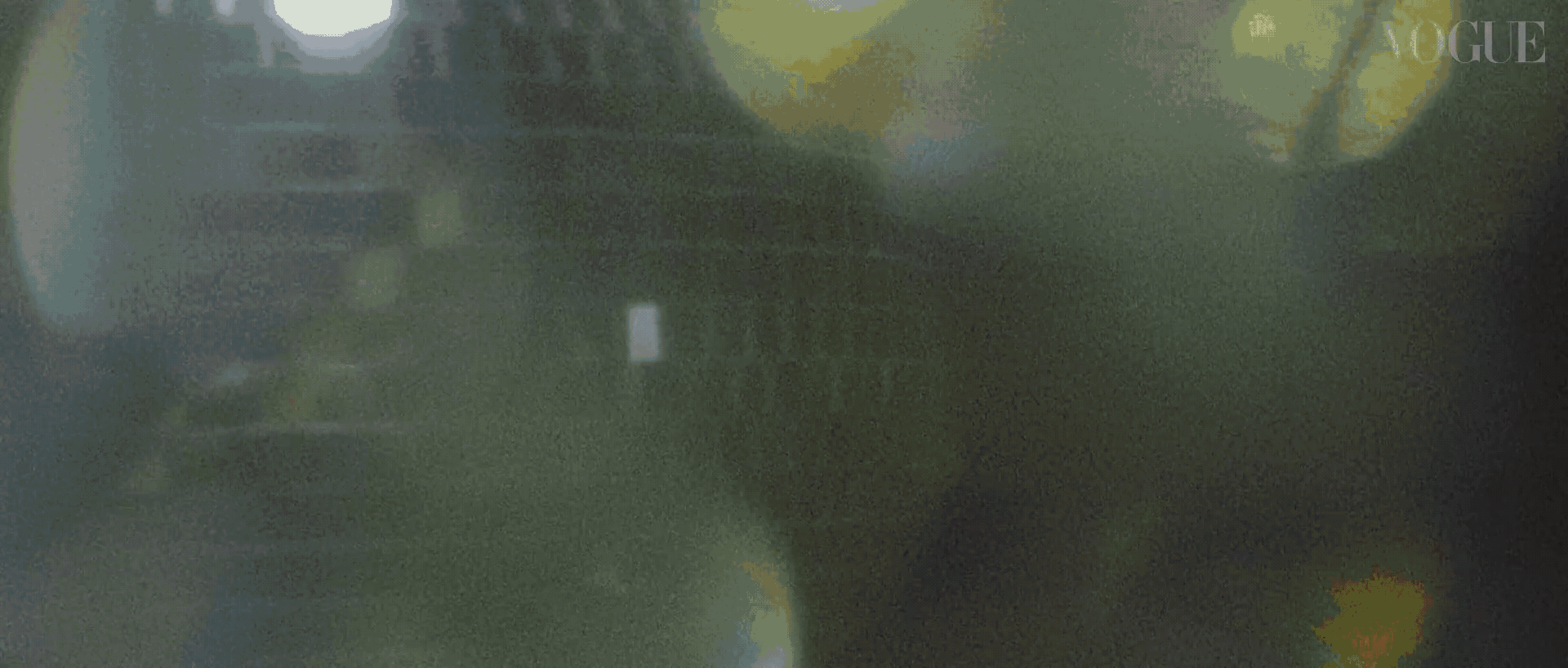 Source: Inside Beyonce's cover shoot for British Vogue
It can seem as if her ascendancy was preordained, but to attribute her success to divine intervention would undermine decades of hard work and perseverance — something American society is quick to do when it pertains to Black women who dare to achieve. So, what has made her so successful and how can marketers and advertisers learn from her example to build the type of consumer loyalty exhibited by the BeyHive, Beyoncé's most devoted followers? Through an ethnographic approach I'll explore how Beyoncé, through Parkwood Entertainment and IVY PARK has provided a guidebook inclusive of DE&I principles, moments marketing, and intersectional planning that are applicable to marketers and brands across various industries.
Diverse teams
Beyoncé's brand and product is inextricably intertwined with the talent she employs and the audience she creates for and on behalf of. Frequent collaborators attest to the importance she places on having the right team before embarking on any project. This includes having individuals with diverse backgrounds and perspectives that can challenge and add texture to the vision of any given project. If she gives off the appearance that she can do it all, it's because more important than her raw talent is her ability to create an environment where her team is willing to challenge her to ensure she is flawless — be it steps for choreography or when having difficult conversations related to the subject matter explored in her visual work or as part of her philanthropic efforts. Marketers have a key role in shaping culture, yet many fail to grasp basic truths about multicultural or diverse consumer segments. This is in large part due to the fact that the advertising industry still does not reflect the society or the consumers we seek to connect with. Black and Latinx or Hispanic representation in the industry are both significantly lower than their proportion of the U.S. population at 6.6% and 8.9% respectively according to "A Diversity Report for the Advertising Industry" released by the Association of National Advertisers' Alliance for Inclusive and Multicultural Marketing. Even when people from these communities get their foot in the door, they are often invisible in key decision making or are made to feel like the canary in the coal mine when sensitive issues related to reaching diverse consumers emerge. A lack of ethnic and gender diversity has real financial implications. Companies in the top quartile for both gender and ethnic diversity are 12% more likely to outperform other companies according to the report "Diversity wins: How inclusion matters" released by McKinsey. Companies must focus on three key areas to drive lasting impact: targeted recruitment, development and retention, and promotion paths and processes. " You can't over-index on hiring and expect that that's going to solve the problem," says Teri Hogan, Global Head of Talent and Diversity at Citigroup, one of the companies included in the report. "You can't just think about retention… In this it all comes down to culture." While some strides have been made when it comes to the diversity of teams, indicators for inclusion — such as equality, openness, and belonging —lag behind, according to the report. For marketers, this can be the difference between meaningful consumer connections and swift backlash for performative allyship.
Seize the moment
Every launch, release, and media plan revolves around making the best use of a given moment whether it be big or small, market specific or global, and no one does this better than the Queen. I mean she is the moment! Jokes aside, whether she is creating a moment or capitalizing on an established tentpole, Beyoncé's usage of all media channels at her disposal (paid, earned, and owned), deliberate timing, release of content across various formats and platforms, and understanding of where consumers are (both emotionally and in terms of media usage habits) make her marketing efforts successful regardless of what she's asking you to buy or tune in to. I've joked that my direct deposit just goes to Beyoncé. Amid news about strife in her marriage to Jay-Z, "Lemonade" turned tabloid culture and rumors into political commentary and a year-long marketing vehicle spanning social, TV, and experiential. Her team utilized a combination of surprise announcements across YouTube and Instagram, periods of silence where anticipation built, live performances, and premium paid media placements bookended by performances at the Super Bowl Halftime Show in 2016 and Grammy Awards a year later. The first ad in the commercial break following her Halftime Show performance announced a world tour for an album that would be released two months later as an HBO special. Live performances at the BET Awards with Kendrick Lamar and the CMA Awards with The Chicks reinforced the political messages of the HBO film by delighting and shocking the respective audiences. Both album and tour were considered among the greatest of the year — or decade — by various media outlets. As marketers, we can focus on media metrics and industry awards and fail to see past the metaphorical Madison Avenue. We disregard opportunities that aren't "scalable" or "tested" enough even if that is where audiences are. This can prevent us from taking risks, it can create bias in how we think about smaller or minority-owned publications, and it can make us miss out on emerging platforms. Similarly, we are sometimes so tied to our brand messages that we overlook the societal or personal context those messages will be received in, resulting in irrelevance or backlash. "[It's about] being very mindful of how people are feeling," Lorraine Twohill, CMO of Google told Insider. "And to the extent that we run campaigns and we're asking them to pay attention or learn something or do something, to really do that with a lot of empathy and be very aware of where people are at in their lives."
Individual stories, universal truths
There have been more times in my career where I've felt courageous or vulnerable enough to bring ideas based on my own lived experiences only to be told that it is too "niche" or that the broader audience will be unable to connect with this "narrative" than I care to remember. The success of works blending political commentary and entertainment such as "Formation" would indicate otherwise. The inclusion of audio samples of notable LGBTQ+ figures over images of a police cruiser halfway submerged in floodwater interspersed with Black queer bodies grinding paints a picture of a people both bruised and beautiful. The scenes could only take place in New Orleans yet in their specificity they become universal and archetypal. Beyoncé "becomes every black southern woman possible for her to reasonably inhabit, moving through time, class, and space," writes Zandria Robinson in New South Negress. "At her limits, the voices and presence of genderqueer folks enter to take over… It is a recognition of one another at the blackness margins — woman, queer, genderqueer, trans, poor, disabled, undocumented, immigrant."
Source: Formation Official Video
This nuance and level of specificity can be seen from the product development to the marketing of her IVY PARK fashion collections as well. Inclusivity and intersectional thinking has been at the core of each release with both gender neutral offerings and sizes meant to fit all body types. The collections themselves draw from lived experiences, often those of the models featured in the campaigns. IVY PARK RODEO is described on the Adidas site as "a bold celebration of classic Americana… fused with inspiration from the Black cowboy experience."
IVY PARK campaigns have previously included 75-year-old actor and cowboy Glynn Turman, who was integral in raising awareness of the history of Black Cowboys in the United States, openly gay country music singer Orville Peck, who has been vocal about the need for queer reprensation in spaces like country music, and actress and fashion icon Naomi Watanabe, who made headlines when a Tokyo Olympics official resigned after making fatphobic suggestions that she dress as a pig for the opening ceremonies. Applying principles of intersectionality can be a useful framework for thinking through the implications our day-to-day work has on the advertising industry and improve our ability to meet our consumers' needs. Placing inclusivity at the forefront of our processes can expedite solutions for challenges such as the demonetization of Black and LGBTQ+ media through overly strict brand safety guidelines, a lack of accessibility in the development of consumer products and experiences, and inadvertent reinforcement of harmful stereotypes or erasure of groups in our messaging.
Creating space
Beyoncé's work, both artistic and commercial, contributes to a visual and historical record. She uses her platform to highlight not only the difficult truths but also the joy, beauty, and possibilities at the core of movements such as #BlackGirlMagic and #BlackBoyJoy. Detractors often latch on to the extravagance and opulence depicted in her work or claim she is a sellout for wearing white designers or portraying lavish locales. Beyoncé's goal here is to reclaim the literal and physical spaces that have historically contributed to the erasure of Black women and other marginalized groups. Through this lens, her donning couture gowns in her music video for APESHIT, filmed on site at the Louvre, is a clapback to the racist designers who historically refused to dress "Black, country, curvy girls" and a global cultural institution where a portrait of a Black woman stands out as an anomaly "because it represents a black person as the sole aestheticized subject."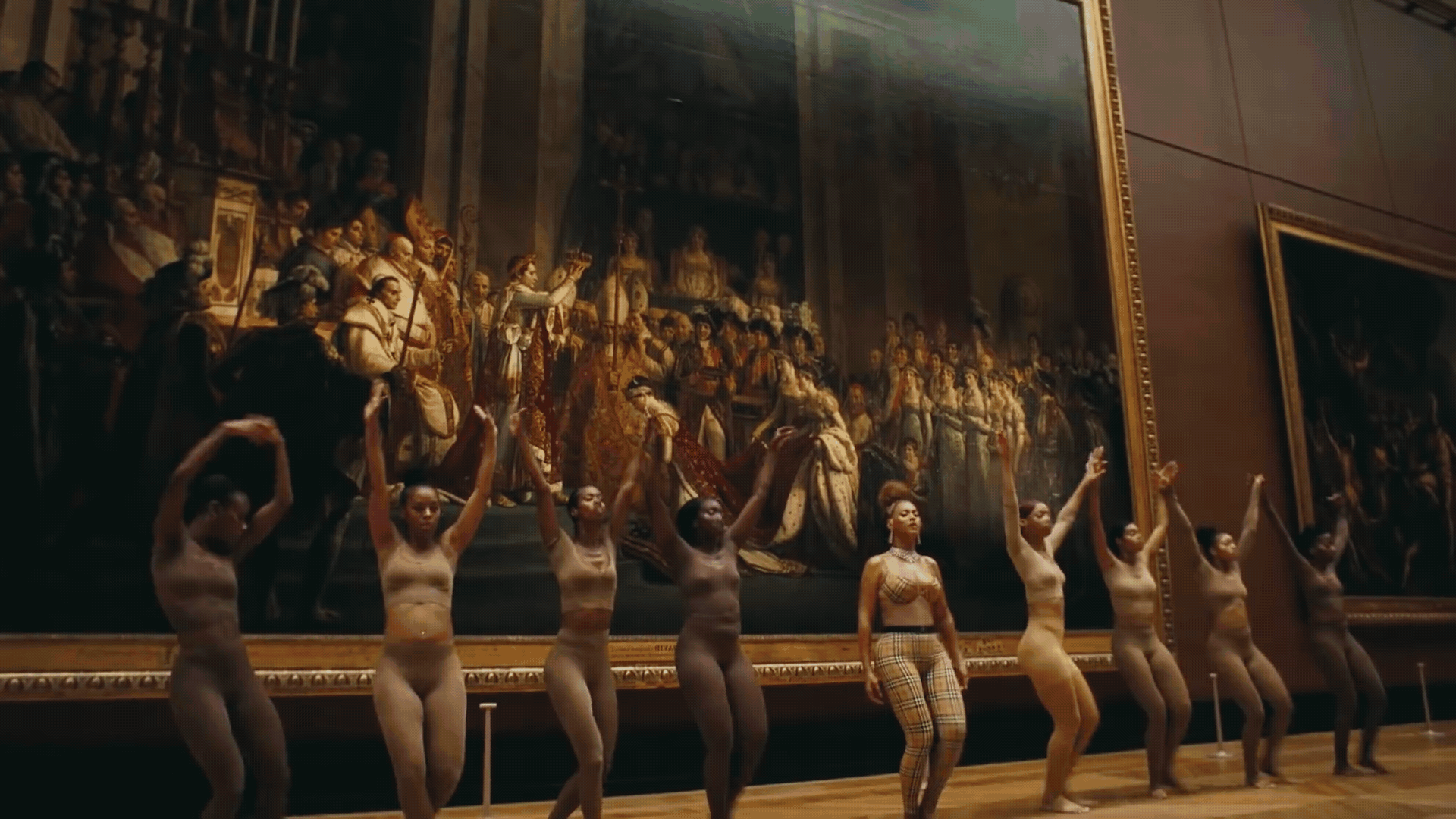 A current partnership between Google, Equal Pride, and Media Futures Group highlights the role advertisers and publishers have played in this type of erasure by contributing to singular narratives. The partnership, part of a larger #SeenOnPixel initiative highlighting the Real Tone Technology, aligns with Out magazine's 30th anniversary to reimagine iconic covers in the history of the publication reshot on the Pixel 6 with the faces of the LGBTQ+ community today. The work is a great example of our commitment to a diverse media ecosystem, marrying inclusive product features, and providing a platform for historically underrepresented members of the community to share their struggles and triumphs.
Orville Peck recreates Dolly Parton's 1997 cover and Miss Shalae recreates Beyoncé's 2014 cover.
Takeaway
In a time where companies and brands are expected to have as much character and individuality as their consumers, it is imperative to place diverse and inclusive thinking at the core of everything we do. Beyoncé's continued relevance as an artist and entrepreneur provides key focus areas for marketers and agencies. Hiring diverse teams and creating environments in which they can thrive will enable brands to understand and grow with the communities they are part of and avoid predatory behaviours and empty acts of performative allyship.